Web Analytics
Data can help you make smarter business decisions.
You don't have to make blind choices. One of the most significant advantages of digital marketing is that everything can be tracked, tested, analyzed, and optimized. The numbers are trying to talk to you. The problem is that most small and medium-sized businesses do not know how to interpret the data they are generating. DigiFlow can help you make data-driven decisions that will put your business in the right direction.
"If you're not a data-driven organization, you're not an organization." – Janice Bryant Howroyd
Let's Talk
Learn how to get better results
Understand users' behavior on your company's website
Using tools such as Google Analytics, Tag Manager, Data Studio, Looker, Tableau, and similar, you can have a more accurate view of your customers' path until buying your product or service. You can also find out why visitors are not converting as expected. DigiFlow can configure all the tags, codes, and pixels that will generate the data you need. We can also present this data the way that works best for you, either through reports or dashboards.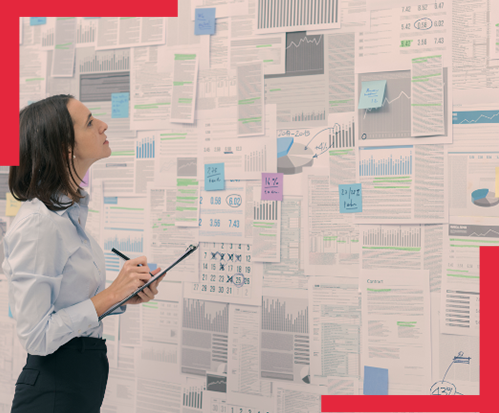 Platforms We Are Experts In
We work with all the most common and best-known platforms on the market, using them to track behaviors, generate data, formulate charts and graphs, create reports, develop dashboards, and more.





What do the numbers have to tell you?
Contact us to implement or optimize web analytics in your company.